The 2013 diocesan choir outreach took the form of support for the three poorest families in the Drakensberg archdeaconry. After a eucharist service in the parish church of the Ascension, the chairman of the choir executive, Zandisile Mzuku, presented the goods to each family. Mrs. Mona, who previously did not even have a bed, was presented with a double bed, mattress and wardrobe, as well as clothes and bankets and a large supply of staple foods. Mrs de Kok, who has lost her job as a result of illness and family problems, was given a similar supply of bedding and food, as was Mrs Bavu.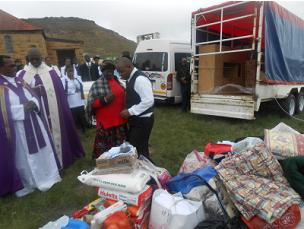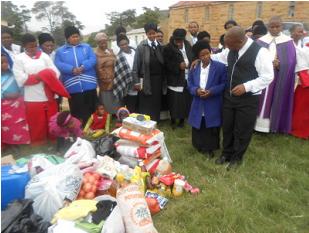 Mrs Mona and Zandisile Mzeku, with the bedroom furniture in the trailer behind them.

Mrs de Kok and Zandisile Mzeku..

Mrs Bavu and Zandisile Mzeku..