For the second year running the Cathedral Choir presented a service of Easter carols and Bible readings on Easter Sunday afternoon. Although the performance was not as well attended as hoped, the carols were very well received by those present.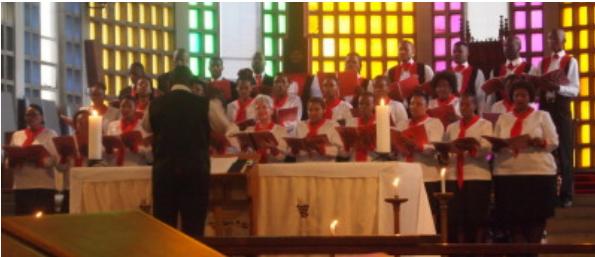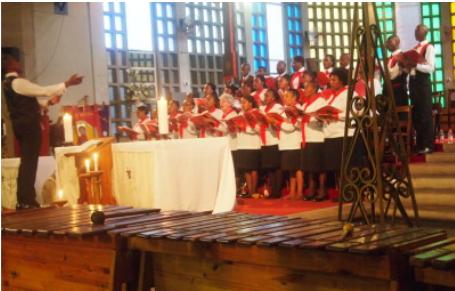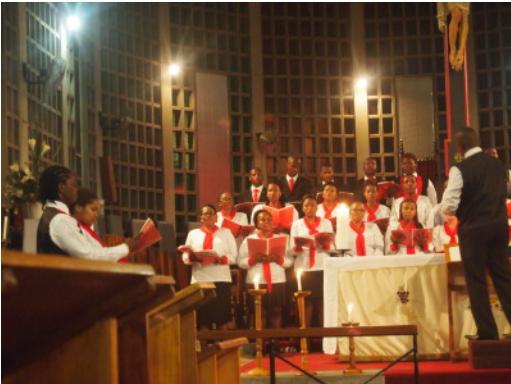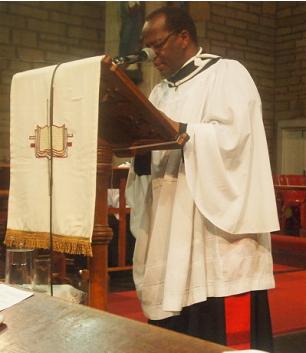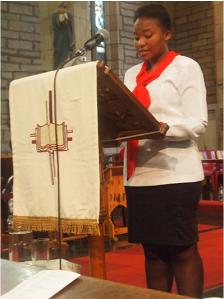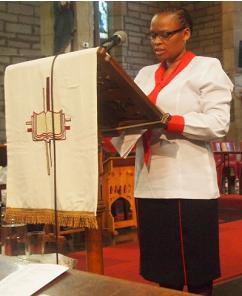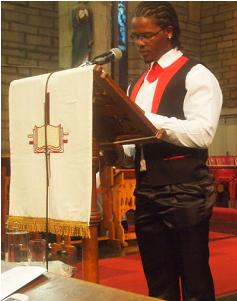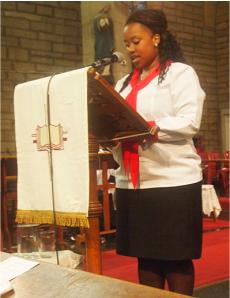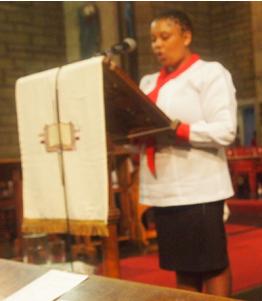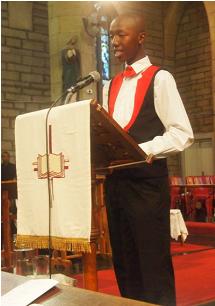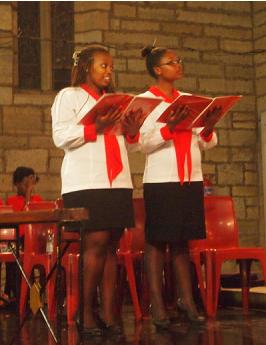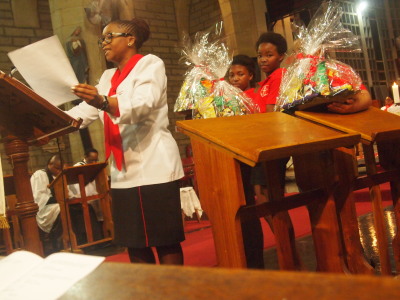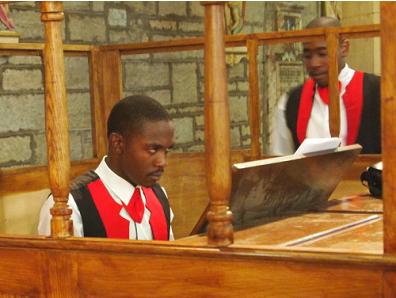 Tolo Gxididi, conductor and musical director

The Dean led the prayers throughout the service.

The organist, Zwezwe Ntinkinca, seen here with Siyamthemba Duma, conductor.

Isabel Fihla read the first reading in English and Tholeka Mbulali read the second reading in Xhosa

Siviwe Vikihlale, assistant conductor, read the third reading in English and Mangaliso Nompula the fourth in Xhosa

Palesa Malefane read the fifth reading in English and Nozuko Tyesi read the last reading in Xhosa

Yanga Mpongwana and Mangaliso Nompula were the soloists in 'And I Couldn't Hear Nobody Pray'

Matiba Ntanjana and Thandile Taleni were the soloists in 'The Water of Life'

Zibo Mpongwana, Chairperson, delivered the vote of thanks at the end of the performance.

Members of the Choir


Soprano
Isabel Fihla
Zincoma Fihla
Nosicelo Funani
Nomhle Kuse
Palesa Malefane
Tholeka Mbulali
Athi Miza
Zintle Miza
Sibby Mpongwana
Yanga Mpongwana
Zibo Mpongwana (Chairperson)
Lungiswa Mqoqi (Secretary)
Nobom Mrayisa
Ndileka Moloman
Zamadiba Nompula
Matiba Ntanjana
Thandile Taleni
Nozuko Tyesi (

Discipline & Welfare

)
Kayise Vikilahle
Roella Wilson




Alto


Ziyanda Mazitshana
Bukiwe Mbulawa (Public Relations Officer)
Phumelela Nkasana
Neziwe Nombekela (Treasurer)
Nomathemba Nonkelela
Nomtha Songca

Tenor
Zinzo Fihla
Mziyanda Mazitshana
Malwande Mntingane
Mangaliso Nompula
Zwezwe Ntinkinca (Organist)
Siyanda White

Bass
Siyamthemba Duma

(Music Director)

Masibulele Gxididi (Music Director)
Tsepo Malefane
Xolani Sogoni (Discipline & Welfare)
Siviwe Vikilahle

(Music Director)