Parish of the Epiphany
P.O. Box 63, Port St John's

Physical Address: Church Street
Port St Johns
5120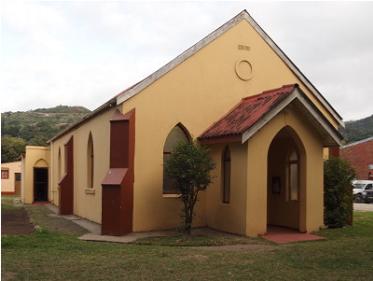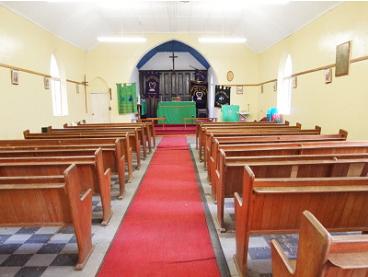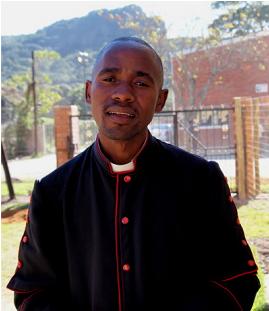 Rector : The Ven Mzubanzi Mdunyelwa
Cell : 083 946 6530
email: mdunyelwam@webmail.co.za

VISION:
To be a diverse Parish that is committed to Serve God and His people.

MISSION STATEMENT:
To proclaim the Word of God and reach out to the community to bring the love of God in deed.

Assistant Priest: Rev Nontuthuzelo Cwera

Church Wardens:
Mr F Majola
Ms N Mqhayi
Mrs N Fono

Parish Secretary: Ms N Mvithane
Gardener: Mr N Ndlela

Epiphany parish consist of eight Guilds

Mothers Union
Nomqulu: Mrs N. Magungxu
Secretary: Mrs N. Jama
Treasurer: Mrs N. Fono
M.U Wardern: Mrs P. Mnyaka

Bernard Mizeki
Chairperson: Mr F. Majola
Secretary: Mr S. Kolo
Treasurer: Mr P. Mnyaka

Mary Magdalene
Nomqulu: Ms T. Mthambeki
Secretary: Ms L. Bashe
Treasurer: Ms N. Khalimashe

Lay Ministers and Preachers
Servers
Girls Boys Friendly Society
Youth
Sunday School

Total number of Parish members is 153 and is divided into 3 categories i.e. Category A: Workers, Category B: and Category C: Pensioners and Children.

Category A: 50 members pledging RI00.
Category B: 72 members pledging R50
Category C: 41 members pledging R10.00
At the present moment the Parish is assessed to the amount of R8500 by the Diocese.

Level of spirituality of parish members: Moderate

Some interventions are being implemented to assist spiritual growth within the church e.g.

Parish Members attend Prayer Meetings on Tuesdays
Bible Studies on Thursdays.