Parish of St Cyprian, Majola
C/O Box 63, Port St John's

Rector : The Revd Lindisipho Getywa
Cell : 073 074 1489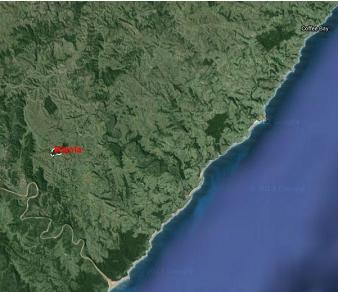 Vision of this Parish:
Make Church a home of all people; by taking this God to the people and making Him known by younger and old ones.

Mission statement:
Taking God to the People to make him Known by all people.

Church Executive:
Rev'd Lindisipho Gqetywa

Church Wardens:
Ms Nontombi Mzingeli,
Mr Walter Toddy Dyantyi and
Mrs Edith Ntlatywa.

Mothers Union Executive:
Mrs Florence Madumane (unomqulu)
Mrs Bertha Gunyazile (Treasure)
Mrs Nokuthula Nomsikelelo Ndabeni (Secretary)
Mrs Lency Mtebese (M. U. Warden)
Additional members:
Mrs Annie. Majali, Mrs Elminah Mbozani and
Mrs Victoria Majali.

Number of Mothers Union members 40 now but nineteen active members, plus nine new members

St Bernard Mizeki executive:
Mr Alfred Fikizolo (chairperson)
Mr Humphrey Majali (treasurer)
Mrs Walter Toddy Dyantyi (secretary)
Mr Phillip Mbozani (Chaplain)
Number of Bernard Mizeki members eight in number but six active.

Youth Executive:
Mr Malibongwe Majali (Chairperson)
Miss Nonkuluieko. Dyantyi (treasurer)
Miss Nontle. Mzingeii (secretary)
Mr Sivuyile Mseswa and
Mr Nkululeko Mbozani (Additional members)

Preachers and Lay ministers Guild Executive;
Ms Nontombi Mzingeli (chairperson)
Mr Phillip Mbozani (Treasurer)
Mr WaIter Toddy Dyantyi (Secretary)
Mrs Florence Madumane and
Mrs Nokuthula Ndabeni (Additional members).
We have seven Preachers and Lay ministers, but five active members

GBFS Executive:
Mrs Nomveliso Majali (unomqulu)
Mrs Edith Ntlatywa (treasurer)
Mrs Noluntu Majali (secretary)
Miss Khanyisa Nqeketho (Additional Member)
Number of GBFS members six but three active members.

Servers Executive:
Co-ordinator: Mrs Khuthala Mzingeli Mkhashwa.
Miss Lamla Mzingeli (chief server)
Miss Anitha Mbozani (treasurer)
Mr Singalakha Mzingeli (Secretary)
Mr Anganathi Mangqishi (Additional member)
We have twenty seven Servers now.

Sunday School teachers:
Mrs Nokuthula Ndabeni
Mrs Faithless Ngcongolo
Mrs Nosimanye Mthakathi
We have forty three Sunday school children included servers.

We have hundred and eight people included Children.
We have Eight four active Members.
We have 59 of those who not attending the Church even a single day but they are in the Church records. We visit them by means of bringing them back to Church but out of seventy we managed to get only eleven of them.
Nine employed people including one self employee.
We have twenty old age pensioners. One member pledged R150 for old people that are our agreement as parish. We have those who get no salary they give Hundred rand and for children its R20 monthly, we are assessed R6, 500 that is our assessment in this Parish.

The spiritual level of this parish is low.

We do services at schools, clinics and we have home visit as we call it door to door company. We visit the sick one in their homes even the non-Anglicans and there are also cell groups which are involving other denominations. We do Bible studies once a month on Saturdays for the development of our Knowledge for the practical ministry.
There was a wave of prayer when we visit each and every one of those who not attending the church. We use boiling a fog as our theory making all people to be involved or being the part of our Church.