Parish of the Holy Spirit, Emabheleni
C/O Box 2, Viedgesville

Rector : The Revd Tembeka Mateza
Cell : 076 884 7159

Deacon: The Revd. Nomboniso Ncombo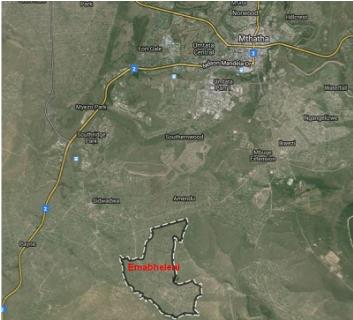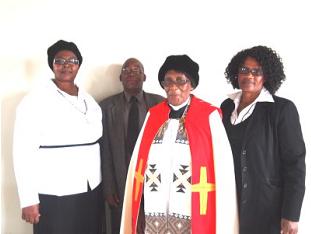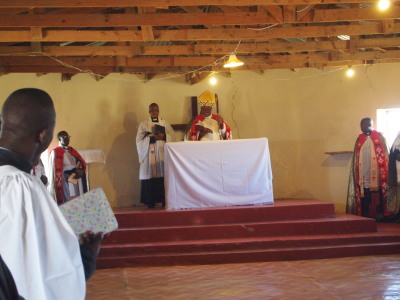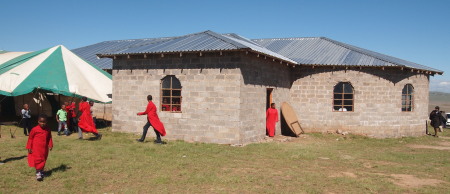 Church wardens with former parish priest Rev. Madyibi

The new church of the Holy Spirit, Mabheleni, with construction not quite complete. See here for more about the consecration.

The interior of the church of the Holy Spirit, during the consecration service.

The problem in this parish encounter is that children and adults who are not in guilds don't want to participate,
When it was established as a branch, it was because of the old aged people. Even now that it is a parish we rely on these people because their youth are not working, some are addicted to drugs, some are sick with HIV/AIDS, so all their money has challenges and there is nothing going to the church.

In rural areas poverty strikes much because there are old people with l hut who have about 8 people in this l hut and there's no income whatsoever.
Thanks be to God who sorted out other parishioners hearts by tithing.

INTRODUCTION
This parish is consisted of 3 branches.

St Matthews - Emabheleni (Mission)
St Ignatius - Dlomo
St Pauls - Qunu
EXPECTATIONS
The grace of giving

Teach, preach, counsel, healing (I Cor.l5:l0) (II Cor. 6:l) (Eph. 4:7) (I Cor 3:18) (II Cor 3:1-3)

Teaching the word of God makes (newborns). This is the key for people to have love for God and have a good standing. The congregation must know (broadminded) about their church (Anglicanism) using the bible, prayer book and hymn book. This makes them have a firm standing even if the other churches attacks and scolds them about their worshipping of God.

It is wise to teach the congregants about the dignity of this church, its canons and its acts.

The usage and checking of all books

Giving register
Confirmation register
Baptismal register
Burial register
DIOCESAN NEEDS
The Diocese is compelled to rely on parishes. That's why it is very important to motivate the parishioners to give willingly, so that the parish is able to meet all the Diocesan needs.

MEMBERS OF THE STATIONS